Sunday Service
Our regular Sunday service is at 10am.
Usually we celebrate a Sung Eucharist service on Sundays, but on some Sundays in the year we celebrate a service around a special topic without Holy Communion.
Our services are also published a week ahead on the church door and on the notice board outside the church.
During our Sunday Service we have Godly Play provision. Either a group in the hall for children aged 3+ or a story and resources in the church.
We use the more modern words of the Common Worship with appropriate changes for the time of year.
Other Days
We also have a
Said Eucharist at 10am on Wednesday morning;
Taizé Service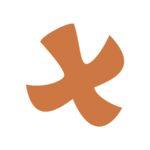 A Taize service is a quiet, reflective time using the simple yet profound repeating music originating in the Taize community of central France.
The main Taizé Service at 7.45pm on the first Sunday of each month with an additional time of fellowship @ 7.45 on the last Sunday of each month
Occasional Offices
For Christenings, Weddings and Funerals please call 0117 9514745 leave a message.