Sunday Service
Our regular Sunday service is at 10am.
We celebrate Eucharist every week, in a variety of formal and informal ways. On the last Sunday of every month there is a Community Communion.
During our Sunday Service we have Godly Play provision. Either a group in the hall for children aged 3+ or a story and resources in the church.
We use the more modern words of the Common Worship with appropriate changes for the time of year.
On the third Sunday of each month at 3.30pm we have a Community Gathering for all ages. This is an informal gathering with story, discussion and shared food.
Other Days
We also have a
Said Eucharist at 10am on Wednesday morning;
Daily Prayer
We welcome everyone back to the church for services as we continue to maintain safe practices to prevent the spread of Covid. As some people may prefer not to attend in
person we will continue to have a Zoom link to these services. This can be requested by email or found on the website calendar.
Monday 9am Morning prayer in the church
Tuesday 7.30am Morning prayer in the church, 5.30pm Evening prayer on-line only
Wednesday 6pm Evening Prayer in the church
Thursday 5.30pm Evening prayer in the church
Taizé Service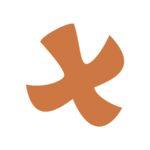 A Taize service is a quiet, reflective time using the simple yet profound repeating music originating in the Taize community of central France.
The main Taizé Service at 7.45pm on the first Sunday of each month with an additional time of fellowship @ 7.45 on the last Sunday of each month
Occasional Offices
For Christenings, Weddings and Funerals please call 0117 9514745 leave a message.